Scheduled Events
The Original 172nd Semi-Annual York, PA Antiques Show & Sale
Antiques, Art, & Exquisite Objects
February 1, 2, 3, 2019
19th Annual Wells Antique Show & Sale
To be held under tents and in the barn on The Historic and Spectacular Grounds of the Wells Reserve at Laudholm Farm
342 Laudholm Farm Road, Wells, ME
Laudholm Farm Road is 50 yards south of the Maine Diner on Route 1, midway between Exits 19 & 25 of the Maine Turnpike.
Sunday, June 30th, 2019, 10 to 4
Featuring 75 + Exhibitors from throughout the Northeast selling fine Antiques - See their Website for Dealer List
http://www.goosefareantiques.com
Catered, plenty of parking
Please note that the WRL does not allow dogs to walk the grounds.
The Newport Show
July 27 & 28, 2019
Gala Preview Party Friday, July 26
More info here

56th Annual Delaware Antiques Show
November 8 - 10, 2019
Chase Center on the Riverfront
Wilmington, DE
For more information
http://www.winterthur.org/exhibitions-events/events/delaware-antiques-show/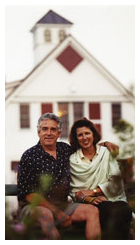 James & Nancy Glazer
James and Nancy Glazer started their antiques business in 1969. Both are graduates of the University of Pennsylvania, Jim with a B.S. in Economics, Nancy with a B.A. in Art History. Nancy continued her art studies at the Barnes Foundation under the tutelage of then director Violette de Mazia for five more years. In 1976 the Glazers became the youngest dealers to participate in the venerable Winter Antiques Show in New York City.
1982 was a landmark year for the Glazers at the Winter Antiques Show with a pottery catalogue which fully explored and documented American Slip-decorated Earthenware. In 1984 the Glazers, along with Z studios, developed the concept of booth design, a pioneering idea which set a standard of excellence for the displaying of art and antiques.
With the completion of their gallery on the coast of Maine, the Glazers remain on the cutting edge of the antiques business. Their display space has been called "one of the most visually exciting spaces ever created for viewing antiques." This web site is designed to show a sampling of the quality and substance of their inventory, which remains true to their original goal of consistently bringing to the marketplace simply the best antiques available.
Hear our story!